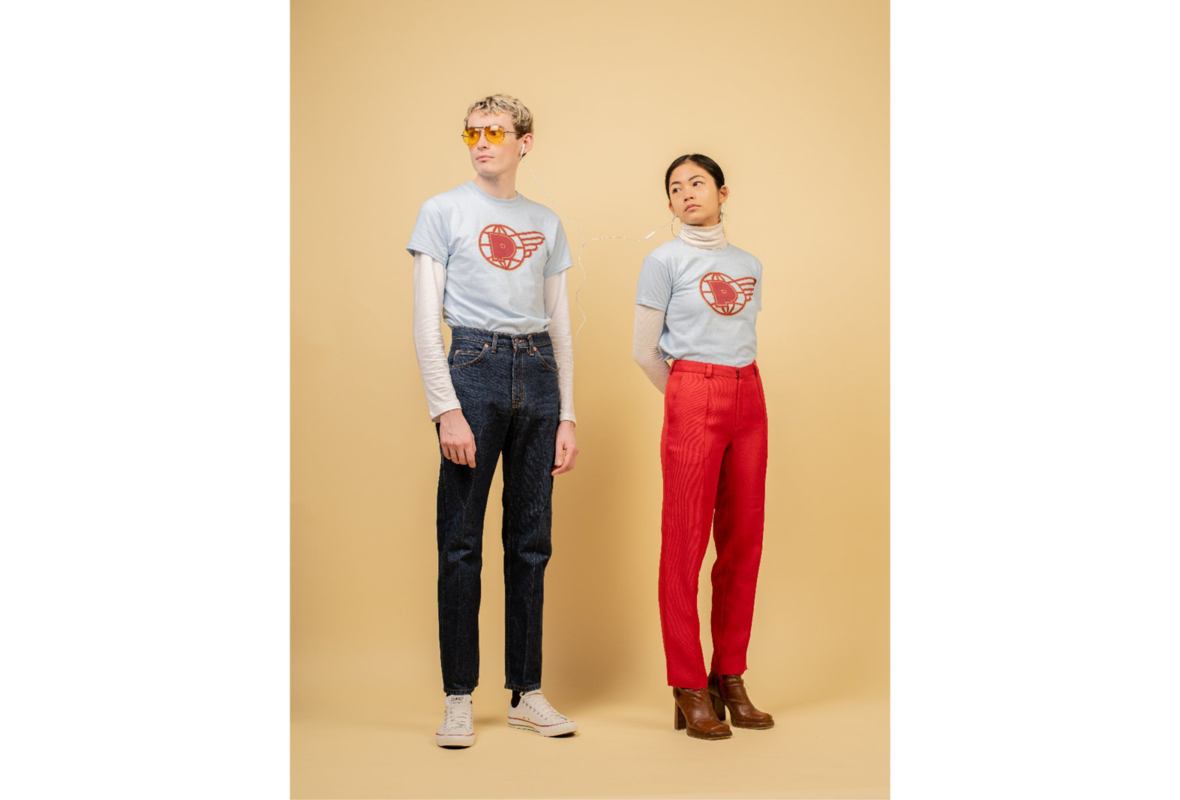 Options for Wing Tour Tee
---
Information
Want to feel that same permanently jet lagged feeling, just like a Parcel?
Join the cabin crew with a salute to Parcels debut album and world tour.
Sizing
Girl wears youth S
Boy wears S
Can be worn with your Harry-high-pants (your Levis) as a midriff in the 'youth' sizes. As a regular fit in S, M, L, XL, or worn totally pant-less in a L or XL height depending. Please size chart for exact measurements.
Colour
Powder Blue, Burgundy, Metallic Gold